Truth About Your Astrology (Beautiful Pictures)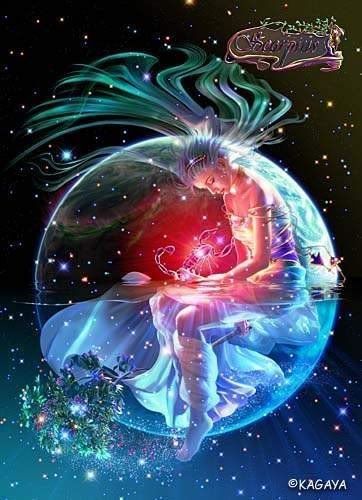 You are a Scorpio
The Scorpion/Eagle
Modality: Fixed
Element: Water
Ruler: Pluto, Mars
Season: Fall
8th Sign of Zodiac
Metal: Steel, Iron
Stone: Topaz, Opal
Color: Gold, Purple
Anatomy: Genital organs, bladder, bowels
Keywords: passionate, perceptive, resourceful, possessive, psychological, prowling, determined, probing, fixed, focused.
Comparison with the Scorpio symbol, the Scorpion:Scorpions have "two lobster-like claws"(1) and when a scorpion captures its victims with its claws, it "inflicts a disabling sting with its tail"(2) Scorpios are thought to be rather cunning, and sometimes revengeful.
Dual nature of Scorpio: A second symbol for Scorpio is the Eagle. The Golden Eagle "has been regarded from ancient times as a symbol of courage and power". (3) The eagle represents clear vision, intelligence, and power. It is a majestic bird, and also symbolizes freedom. Scorpios, with their perceptiveness, have the potential to "see" things more clearly than others. How they handle the power of this vision will depend on whether they are at the level of a scorpion or an eagle!
Scorpio's glyph, or symbol, looks like a letter M with a tail. The curves show the grounded nature of the sign, ending in an upward-turned arrow, symbolizing the need for action and the striving for something higher. Some believe the symbol represents the male genitals -- the sign of Scorpio is strongly connected to sex.
Please VOTE
Take this quiz!









Quizilla |
Join

| Make A Quiz | More Quizzes | Grab Code